MINI STAMP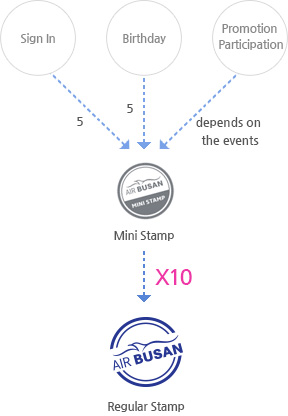 Information of MINI STAMP
Membership Enrollment : 5 mini stamps
(Members from Jan 1st 2014)
Birthday : 5 mini stamps on the day of birth
Extra mini stamp provided when participated in various promotions.
Rules of saving MINI STAMP
10 MINI STAMPS can be converted to one regular STAMP
If you save more than 10 MINI STAMPs, you can convert them to regular STAMPs on the page [My STAMP > View All].
The expiration date of MINI STAMP is 6 months from its saved date, and the expiration date of the converted regular stamp is 1 year from the converted date.
Rules of MINI STAMP
MINI STAMP is not transferable.
The converted regular STAMP shall not be re-converted to the MINI STAMPs.