Promise on customer services
To create the best customer value, we will maximize customer satisfaction with extraordinarily safe flights and customer-oriented services by implementing the followings.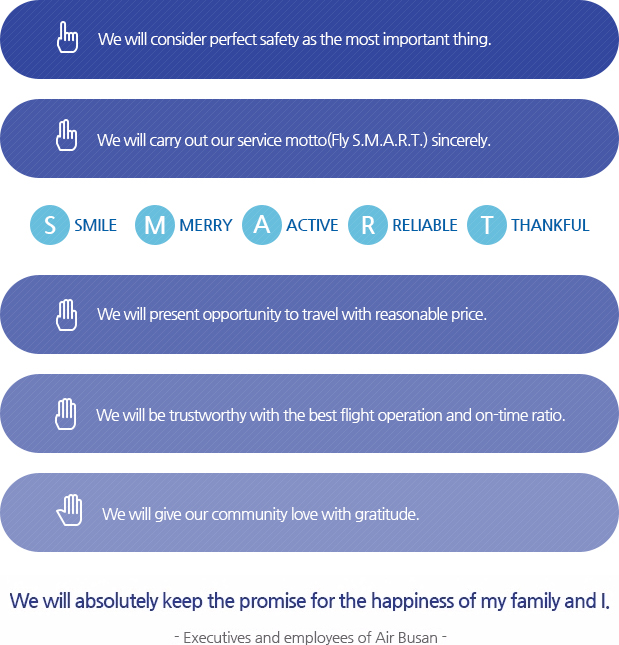 We will provide customers with swift and accurate service.
We will serve customers energetically, with a smile.
We will friendly provide services that satisfies the five senses.
We will be trustworthy with the best flight operation and on-time ratio.
We will treat the communities we serve with love and sincerity.
We will keep this promise for the happiness of ourselves and our families.
Executives and employees of AIR BUSAN