AIRBUSAN MALL
AIRBUSAN MALL
Happy time to enjoy in the sky! HAPPY TIME IN AIRBUSAN!
Applicable for
International routes: All international routes except Fukuoka routes
All domestic routes
기내 구매상품 안내
이벤트의 경우, 당사 사정에 따라 예고 없이 종료될 수 있습니다.
After boarding the plane, you can purchase it according to the instructions of the flight attendant.
If you have allergy symptoms to certain foods, be sure to check the menu before boarding
Please order.
Items can be sold out early and images may differ from the products provided.
Exchanges/returns due to simple change of mind or product image differences are not allowed.
Requests can be made within 7 business days.
Depending on the route, some items may not be on sale.
Hot water for meals or other purposes other than purchased items, or use of the oven is prohibited.
Please understand. (Excluding baby food)
Purchased products can only be eaten on board for quarantine reasons.
For Light Meal (cup noodles, cup rice, etc.), the flight attendant pours hot water to serve.
Our regulations may restrict the purchase of in-flight alcoholic beverages, and drink only the alcoholic beverages provided on board
Yes. (Available to purchase over 19 years of age)
Sales may vary depending on the COVID-19 situation, so please inquire with the flight attendant.
자세한 내용은 에어부산몰 자세히 보기를 눌러 확인해 주시기 바랍니다.
Payment Information
International flights: Cash (KRW, USD, JPY, CNY) and credit cards are accepted.
(However, cash can only be paid in a single currency, and only coins of 100 yen or more can be used in yen.)
Domestic flights: Only credit card payments are accepted in KRW.
Debit cards, debit cards, gift cards and hybrid cards are not accepted.
예약상품 이용 안내
예약상품 (배송 상품, 리스/렌탈상품) 판매 시 에어부산은 통신판매 중개자임을 안내드립니다.
예약상품 주문 계약 절차는 아래와 같습니다.


- 예약상품 : 손님께서 기재해주신 연락처로 유선 연락 → 개인정보 보호 및 제 3자 동의 → 결제 → 물건 배송

- 리스(렌탈)상품 : 손님께서 기재해주신 연락처로 유선 연락 → 개인정보 보호 및 제 3자 동의 → 리스(렌탈)계약 일정 지정 → 지정된 일자에 계약 진행

예약상품의 경우, 국내 배송을 원칙으로 하며 배송은 결제 후, 영업일 기준 최대 5~15일 소요 됩니다.
예약 상품에 대한 주문, 교환 , 환불 등 자세한 내용은 에어부산몰 자세히 보기를 눌러 확인해 주시기 바랍니다.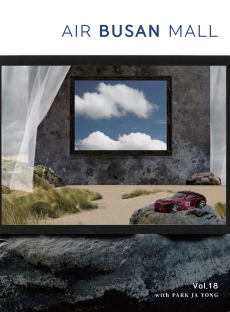 AIRBUSAN MALL